The Health Data Exploration project is being undertaken by the California Institute for Telecommunications and Information Technology (Calit2) supported by the Robert Wood Johnson Foundation. Calit2 is a multi-campus research organization that bridges together multi-disciplinary researchers at UC San Diego and UC Irvine. Both campuses are collaborating together in this research project.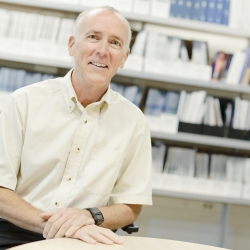 Kevin Patrick – Principal Investigator
Professor, Department of Family Medicine and Public Health, UCSD
Director, Center for Wireless and Population Health Systems, Calit2
Dr. Patrick's research focuses on the use of information and telecommunications technology to measure and improve health-related behaviors of individuals and populations. He is a Senior Advisor to the Robert Wood Johnson Foundation (RWJF) Active Living Research program and a member of the National Advisory Committee of the RWJF Health Games Research initiative. He has served on the Secretary's Council for Health Promotion and Disease Prevention of the US Department of Health and Human Services and on the Armed Forces Epidemiological Board.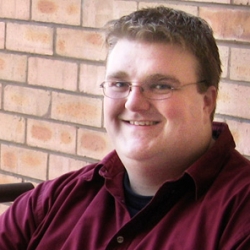 Matthew Bietz – Co-Investigator
Assistant Project Scientist, Department of Informatics, UC Irvine
Dr. Matthew Bietz received his Ph.D. in Information from the University of Michigan in 2008. He has studied collaboration, data sharing, and the development of cyberinfrastructure in various scientific and engineering fields including HIV/AIDS research, genomics, oceanography, astronomy, software engineering, and planetary science. A primary research interest is understanding the negotiation and alignment work necessary to support large-scale data sharing. Dr. Bietz is also PI of an NSF-funded project studying the development of data standards in genomics and metagenomics. He has published in the areas of Computer-Supported Cooperative Work, and Science & Technology Studies.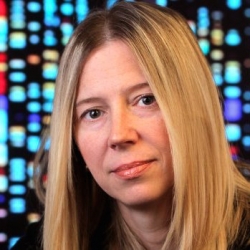 Cinnamon Bloss – Co-Investigator
Assistant Adjunct Professor, Department of Psychiatry, UCSD
Dr. Cinnamon Bloss recently joined The Qualcomm Institute/Calit2 and UCSD as a co-investigator on the RWJF funded HDE Project. She was formerly an Assistant Professor and Director of Social Sciences and Bioethics at the Scripps Translational Science Institute. Dr. Bloss' research focuses on the impacts of new biomedical technologies on individuals, patients, families, health care providers, and society. Most recently, Dr. Bloss has done extensive work evaluating consumer behavioral and psychological response to direct-to-consumer genomic testing. This work has been highlighted at several national and international scientific and health policy meetings, including a presentation of invited testimony before the Food and Drug Administration Advisory Panel to inform consumer genomics policy. Dr. Bloss is a California-licensed clinical psychologist and has worked with adults, families and children with a wide range of issues.
Job Godino – Researcher
Assistant Professor, Department of Family Medicine and Public Health, UCSD
Dr. Godino is a Research Associate in the Department of Family and Preventive Medicine at UCSD. His current research focuses on the development and evaluation of interventions that utilize mobile and wearable technology (e.g., smart phones, accelerometers, and heart rate monitors) to promote healthy changes in physical activity, sedentary behavior, and diet. Dr. Godino's research is based in the Center for Wireless and Population Health Systems, which he joined in September 2014, after completing a Postdoctoral Fellowship in Epidemiology at the Johns Hopkins Bloomberg School of Public Health. In 2013, he received his PhD in Epidemiology from the University of Cambridge, where he studied the effects of brief personalized information on objectively measured physical activity. In 2009, he received his MS in Epidemiology from Temple University and was inducted into Delta Omega, a national honor society for graduate studies in public health. In 2007, he graduated magna cum laude with a BA in Anthropology from the Honors Program at Temple University and was inducted into Phi Beta Kappa, a national honor society for undergraduate studies in the liberal arts and sciences.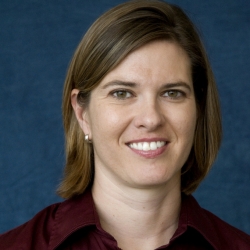 Alexandra Hubenko – Project Manager
Program Manager, Qualcomm Institute, UCSD Division of Calit2
Alexandra Hubenko joined Calit2 in 2004 and has managed research projects primarily in the area of emergency and disaster response technologies; medical disaster response; and cultural heritage diagnostics and engineering. She currently is project manager for the NSF-funded project IGERT-TEECH: Training, Research and Education in Engineering for Cultural Heritage Diagnostics; and manages the Engineering Institute, a research collaboration between the Los Alamos National Laboratory and UCSD's Jacobs School of Engineering. Alex is also Assistant Director of the Center of Interdisciplinary Science for Art, Architecture and Archaeology (CISA3) at Calit2. Prior to joining Calit2, Alex held positions in product development & engineering and program management in industry, working primarily in the semiconductor manufacturing and communications software sectors. She holds a B.S. in Materials Science and Engineering from Cornell University and an MBA in International Management from the Thunderbird School of Global Management.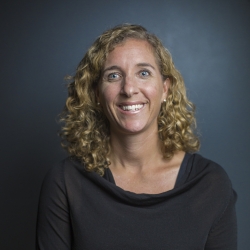 Lindsay Dillon – Research Coordinator
Lindsay Dillon joined UCSD in 2003 as a Project Coordinator managing federally funded research projects related to physical activity, nutrition, weight management, sedentary behavior, and chronic disease prevention for pediatric and adult populations. She was also the Training Coordinator for the San Diego Prevention Research Center (CDC-funded), where she planned an annual conference for local, state and national community health organizations and promotoras. Lindsay holds a Masters of Public Health from Emory University, where she also served as an intern at the Centers for Disease Control and Prevention working on physical activity environmental and policy projects.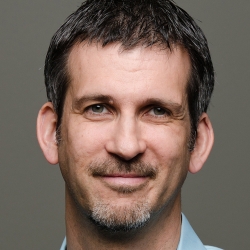 Stephen Downs – Robert Wood Johnson Foundation Sponsor
Steve Downs is the Robert Wood Johnson Foundation's chief technology and information officer. In this role, he ensures that the Foundation's technology strategy and operations are aligned with its organizational plans. In addition to his management responsibilities, Downs maintains a body of programming work as a member if RWJF's Pioneer team. His recent work has focused on how consumer technologies can be leveraged to better engage patients, improve their care and generate new knowledge. He co-developed Project HealthDesign, a program that challenges conventional notions of personal health records, and has supported the OpenNotes project, which opens up physicians' notes to their patients. Before coming to the Foundation, Downs served as director of the Technology Opportunities Program (TOP) at the U.S. Department of Commerce, National Telecommunications and Information Administration.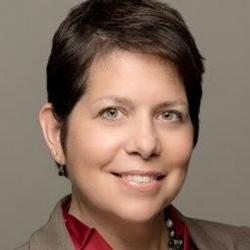 Kerry Anne McGeary- Robert Wood Johnson Foundation Sponsor
Kerry Anne McGeary is a senior program officer in the Robert Wood Johnson Foundation's Research-Evaluation-Learning unit. Coming to RWJF after a distinguished career as a professor of health economics, McGeary employs her background in health economics and health policy research to help the Foundation achieve its mission and to assist its researchers in promoting a Culture of Health. As the Phyllis A. Miller Professor of Health Economics at Ball State University in Indiana, McGeary directed Ball Stateís Global Health Institute, which focuses on various issues related to the function of health care systems and the promotion of health. Prior to her work at Ball State, she was an active faculty member in the Department of Economics and International Business and School of Public Health at Drexel University in Philadelphia, where she received the Academic Leadership Award from the LeBow College of Business in 2003. She also served as an assistant professor at the University of Miami, where she was awarded the 2000 Excellence in Teaching Award. In 2008, she received the Southern Economic Associationís Georgesqu-Roegen ìBest Paperî Prize for her paper entitled ìWill Competitive Bidding Decrease Medicare Prices?î This paper, later used by Congress in Medicare deliberations, examined the use of competitive bidding to set reimbursement prices for durable medical equipment, prosthetics, orthotics, and supplies.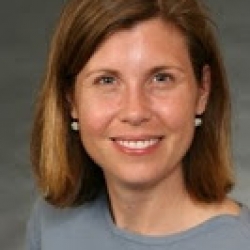 Lori Melichar – Robert Wood Johnson Foundation Sponsor
Lori Melichar, Ph.D., M.A., is a labor economist and senior program officer in the Foundation's Research and Evaluation Unit, working with the Pioneer Portfolio and Human Capital Portfolio. Since joining the Foundation, Melichar has managed several programs to help create a well-trained health care workforce. She is also engaged in the Foundation's efforts to advance the science of quality improvement (QI) research and evaluation. Melichar manages three programs to develop human capital: Interdisciplinary Nursing Quality Research Initiative, RWJF Investigators in Health Policy, and RWJF Health Policy Scholars. Melichar has worked for six years to engage researchers from a range of disciplines and backgrounds to increase what is known and understood about how to improve the quality of care provided by nurses in hospitals and other settings. From 2008-2010. Melichar served as the research director of the RWJF Initiative on the Future of Nursing, at the Institute of Medicine. A common thread in Lori's work with the Pioneer Portfolio, which seeks innovative projects that catalyze fundamental breakthroughs in health and health care, is an interest in bringing in perspectives of other fields — e.g., network analysis, engineering, data science, economics — to address the challenges faced in health and health care. Melichar joined the Foundation in 2002, after experience with the National Institutes of Child Health and Development and Pfizer Pharmaceuticals. She holds a Ph.D. and M.A. in economics from the University of Maryland at College Park and a B.A. in economics from Swarthmore College in Pennsylvania. An Oklahoma native, she now resides in New York City.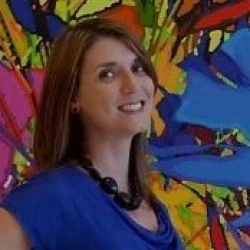 Tiffany Fox – Public Information Representative
Tiffany Fox has worked for the Calit2 Communications Department since 2008 and currently serves as a Public Information Representative. She has written about and publicized a multitude of research projects for Calit2 spanning science, engineering, technology and the arts, and is also an expert in social media. She received a B.A. in Journalism and a B.A. in English from Humboldt State University and was a columnist for the San Diego Union-Tribune (now the UT San Diego) for five years. She is a freelance writer and editor for a number of companies and publications, served in Cameroon, Central Africa, as a Peace Corps volunteer and is a mother of two.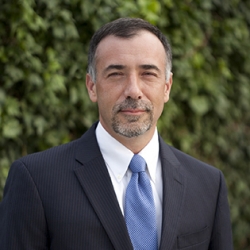 Jerry Sheehan - Key Advisor
Jerry Sheehan is the Chief Information Officer at Montana State University. In this capacity, Mr. Sheehan has responsibility for the information technology infrastructure and services supporting the four campuses in the MSU system and their mission to support the learning, research, and outreach mission of the Enterprise. Prior to joining MSU, Jerry was the Chief of Staff at the California Institute for Telecommunications for Telecommunications and Information Technology (Calit2), the Associate VP for Strategic Planning and Operations for Purdue's University central IT team, an Associate Deputy Director with the National Center for Supercomputing Applications, and an Assistant to the Lt. Governor. Mr Sheehan's career has focused on the intersection of public policy and information technology with a particular interest in applying academic innovation to "real world" problems. In addition to his executive management responsibilities, Jerry is an active researcher who last year worked on the Robert Wood Johnson's Health Data Exploration report with colleagues at Calit2. He is currently a senior advisor to the follow-on project funded by RWJ called the Personal Health Data Network. He received a Masters of Science degree in Political Science from Eastern Illinois University in 1991 and is a member of the American Association for the Advancement of Science (AAAS), and Educause.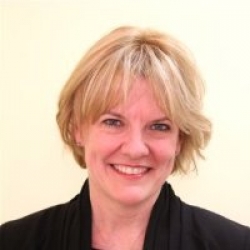 Ann Waldo - Key Advisor
Ann Waldo is the Principal in the boutique law firm of Waldo Law Offices, PLLC, in Washington, DC. She provides legal counsel, compliance strategy, contracting, public policy, and government advocacy regarding privacy and health information management. She focuses on both HIPAA/HITECH and consumer health privacy. She is particularly fascinated with novel issues involving health data and innovative technology. She has counseled a state Health Information Exchange, has been a grant advisor to the Office of the National Coordinator on Health Information Technology (ONC), has served on a Certification Commission for Health Information Technology work group, has been an advisor to a Harvard information technology grant, and has served on the Consumer Empowerment workgroup of the federal Health Information Technology Policy Committee. An active participant in the Healthcare Leadership Council's Confidentiality Committee, she currently serves as a Key Advisor to the Health Data Exploration project supported by the Robert Wood Johnson Foundation.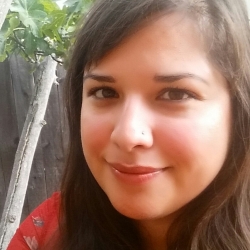 Beatriz Valenzuela Guzman - Administrative Assistant
Beatriz Valenzuela joined the HDE Project team in 2015 and currently provides support for Dr. Patrick's projects. She graduated from UCSD with a B.A. in Linguistics (Language and Society) and minor in Communication.  As a student, she served as a research assistant for the Border Spanish Project .  She also worked conducting student outreach for the Honors Program at San Diego City College.  In 2014, she rejoined UCSD at the Center for Comparative Immigration Studies (CCIS), where she provided assistance for the Mexican Migration Field Research Program based in the U.S. and México.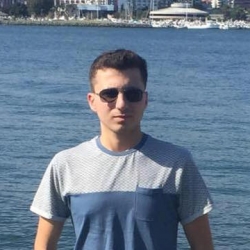 Rasheed Izzat Al Kotob - Undergraduate Research Assistant
Rasheed joined the Health Data Exploration project in January of 2015. He is an undergraduate in the Department of NanoEngineering at Jacob's School of Engineering at UC San Diego. During his career at UCSD, he ws as a member of the Undergraduate Advisory Committee for Housing, Dining and Hospitality. Additionally, he served as Vice President of Leadership Development of the Inter College Residents Association, as well as Vice President of Member Education for the Beta Theta Pi chapter at UCSD, where he developed an award-winning education curriculum.