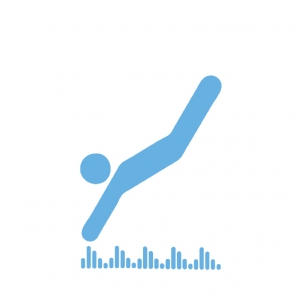 Wednesday, May 3rd, 2017 at 8:30am: HDE Data Dive
Get hands-on with personal health data! Join us for exploration and discovery with a variety of data sources in this workshop/hackathon format. Data specialists  will be on hand to walk us through data sets and demonstrate tools for analysis and visualization. Participants will be encouraged to connect their own personal data for individual exploration as well. Be sure to sign up soon: participation is limited and on a first-come-first-served basis. Free American Gut Project testing kits will be provided to the first 50 participants who sign up!
FAQ
What Is The Data Dive?
Hackathon, conversation, workshop, brainstorm, unconference, all of the above.
It's a loosely organized day with data. It's a chance to learn and play with others from all skill levels.
It's a chance to think about what we mean when we say "data."
It's a way to bring together smart and interesting people to reflect on how we collect, use, and make meaning with data.
Who can attend?
Registration for the HDE Data Dive is open to all, especially researchers, postdoctoral scholars, and PhD & Masters candidates who are interested in the intersection of healthcare, data, and technology, and how personal health data represents individuals and populations. Registration is $10 per person.
What Is the Data Dive Format?
The day will be loosely divided into four phases:
Explore: try out different methods of analysis on different kinds of data. Learn from each other and our data experts.

Reflect: come together, discuss what we are seeing, and coalesce around some key topics

Deeper Dive: explore those topics in groups by diving deeper into the data

Report: groups will share what they learned
What Data Will We Use?
We will have a general focus on what we call "personal health data," but this is a very broad category that can include anything that might relate to human health and wellbeing. We'll have some datasets available to work with, but we hope you'll also bring your own data.
What Do I Need To Do To Prepare?
The Data Dive will be most useful and interesting if you bring data about yourself. Do you have a FitBit or other device? Use it! Download data collection apps for your phone. Start a diary or log of something that is important to you. We'll be letting you know about some specific devices and data types where we will have example analysis scripts, but we encourage you to bring any kind of personal data you can.
What Data Sources Will We Support?
23andMe genetic data

American Gut Project microbiome data

(Free testing kits will be provided to the first 50 registrants!)

Fitbit activity data

OpenPaths location data

More to come…